Thermal Desorption Units
Boskel Thermal Desorption technologies ensures environmentally acceptable disposal of drill cuttings and treatment of containmented soils.
Boskel TDU technology uses Indirect Fired Rotary system coupled with appropriate secondary combustion chambers, etc.
The goal of our thermal desorption technology is to produce oil-free or ultra-low Total Petroleum Hydrocarbons (TPH) solids for disposal by distilling the oils from drill cuttings and contaminated soils and recovering it to be reused.
Key Features & Benefits
Continous Operation
Low to High Temperature Operation
Transportable to Site
Reliable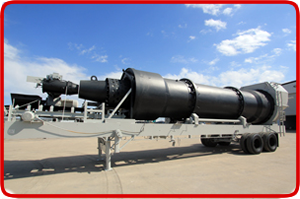 Boskel TDU Projects
(partial list)
Soil Remediation (Ogoni)
Disposal of Drill Cuttings